Scoring Solutions is a premier provider of Staging and Technology Systems within the Asian Sports-Events industry, and secured its reputation within the professional golf industry, providing scoring systems at major Asian tournaments since 1995.
At sports events, the distribution of scoring and statistical information is critical. TV broadcasters, media, spectators, sponsors, and internet audiences require data accurately and immediately. Understanding the challenges of Asia, we fulfill these requirements deploying a wide range of distribution systems, including fibre-optic backbones linked to 4G and wifi-meshing technology.
Our client list has grown to include the world's biggest sports management companies. We are the preferred choice of every major international golf tour for their Asia-based events, including PGA TOUR, European Tour, LPGA and Asian Tour. Our systems and processes have continued to evolve, to provide multimedia and staging solutions for a variety of sports-related events.
GOLF SCORING & DATA DISTRIBUTION SYSTEMS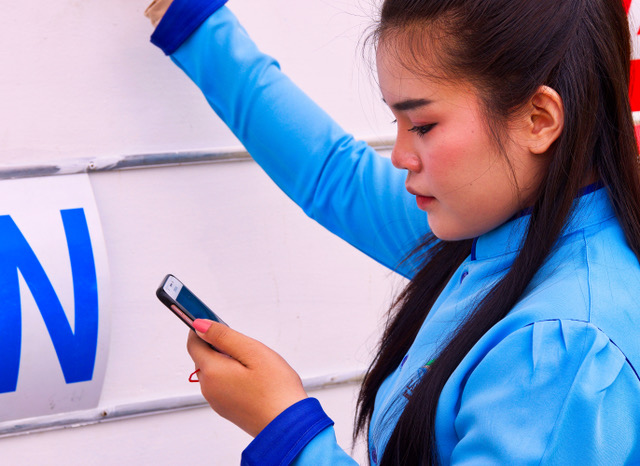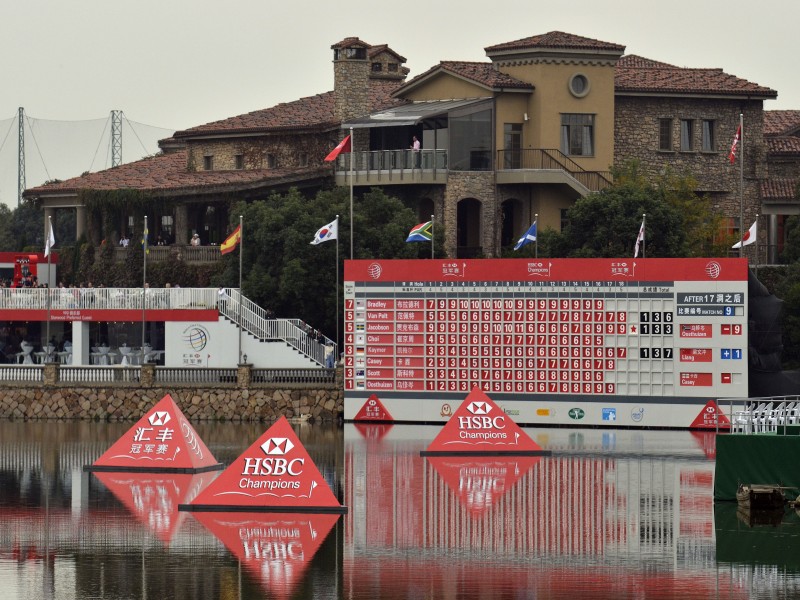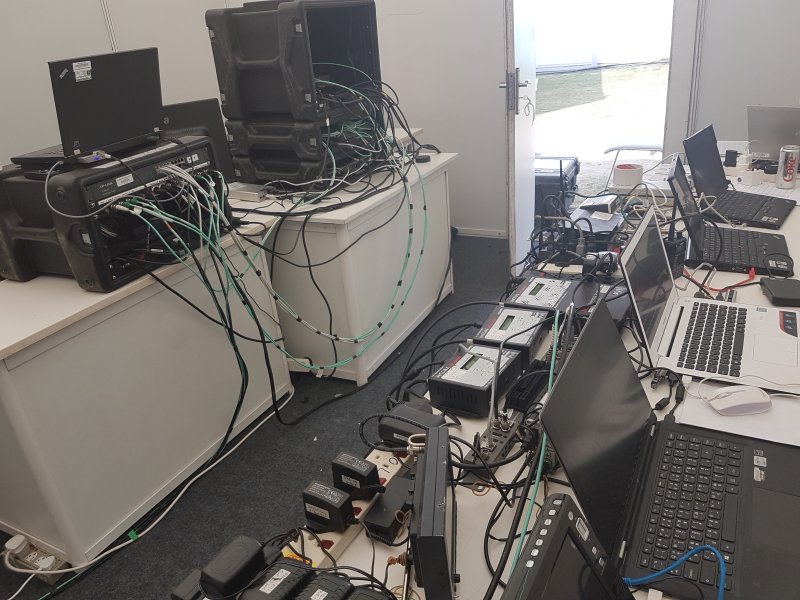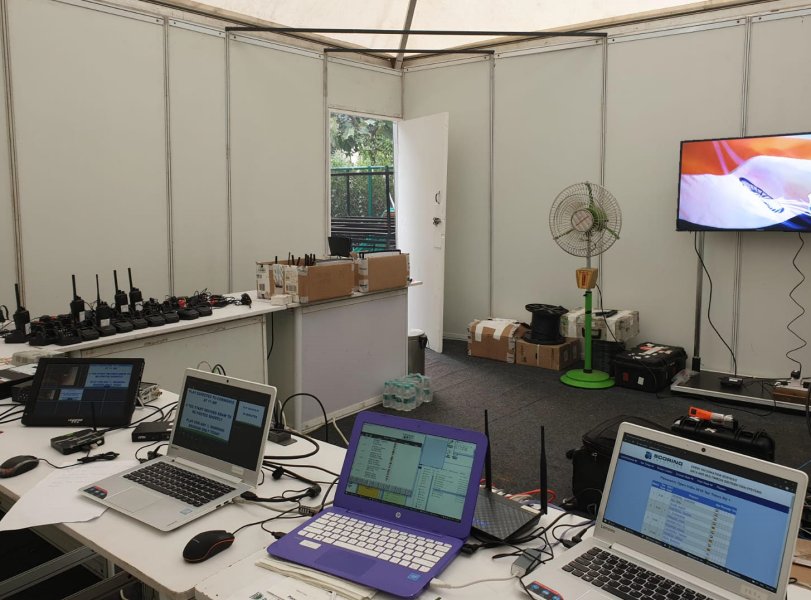 With more than 20+ years and over 500 professional golf tournaments to our name, Scoring Solutions has provided premier golf-scoring services in Asia since 1995. Our systems and technology have grown and evolved in line with the growth of major tournament golf within the region.
Through handheld devices and multimedia display systems, we deliver instant digital solutions via fibre-optics, 4G and the latest wifi meshing technology.
Teamwork, experience, and a dedication to accuracy are the keys that have made Scoring Solutions the leading provider of scoring systems for professional golf events in Asia. With an emphasis on solid and reliable platforms, and specialising in the support of Live Television Production, Scoring Solutions has provided comprehensive scoring and statistical delivery at all of Asia's most prestigious golf events and for the world's major Tours. Our client list includes the national Opens of China, Hong Kong, Macau, Taiwan, India, Indonesia, Philippines, Thailand, Singapore, and Malaysia. In addition to our long and successful association with the Asian Tour, we are also proud to provide services for all major international golf tours when they host events in Asia, including the European Tour, PGA Tour, and LPGA Tour.
Scoring Solutions' on-course and technology teams, in conjunction with our TV-GFX partners deliver a tried and tested information infrastructure unparalleled in the region. Due to the diversity of our clients and flexibility of our solutions, Scoring Solutions systems can offer more cross-platform interfaces and data distribution solutions than any other golf scoring system available worldwide.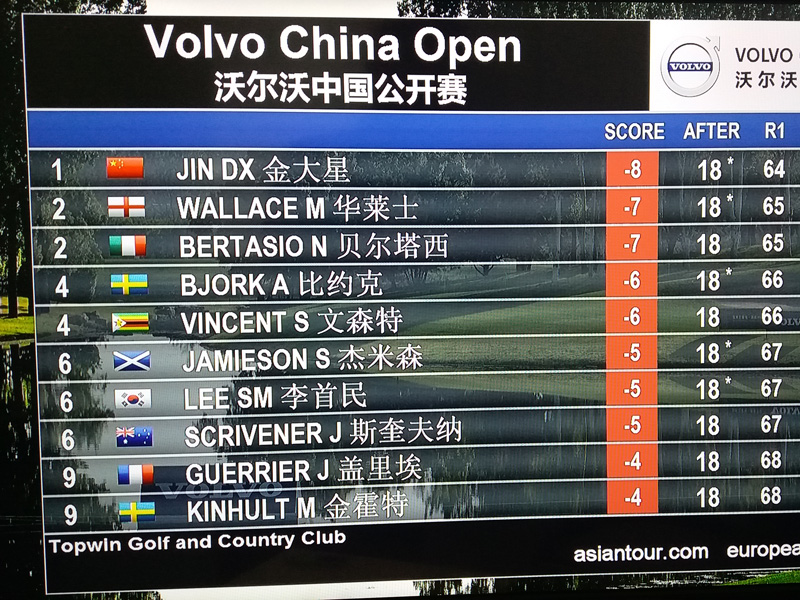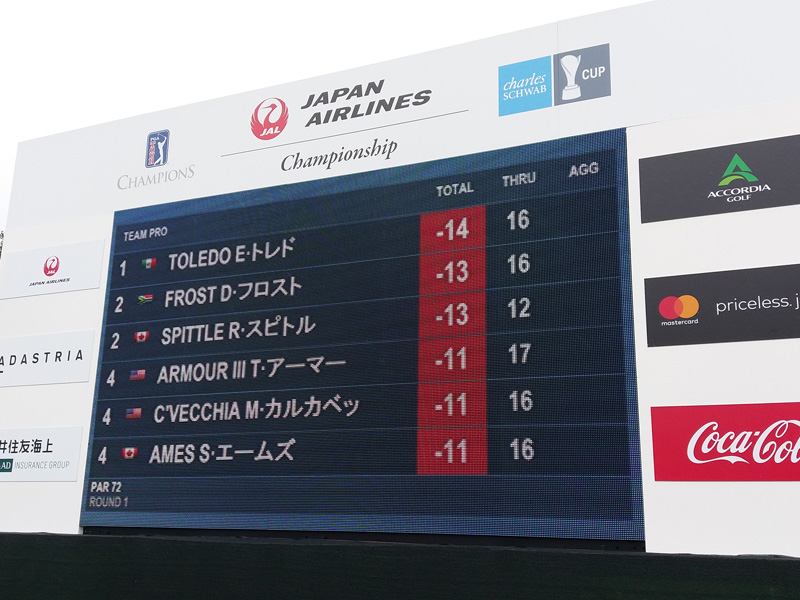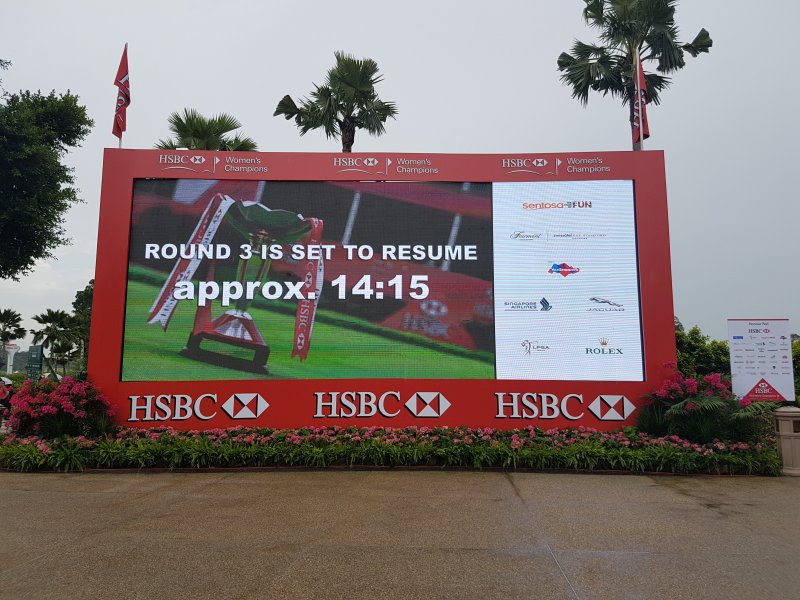 Multimedia presentations provides a vital visual impact at any event. Scoring Solutions delivers large-scale audio-visual presentations through a variety of display media including Projector-technology, expansive LED screens, and extensive TV networks.
Originally an add-on to facilitate golf scoring displays, Event TV and Presentation systems have become Scoring Solutions largest core business. Whether deployed at golf tournaments, or other sporting and event-based venues, Event-TV systems can be offered at all levels; from low-budget systems up to large-scale deployments, across multiple outdoor screens and networks of 100+ HD-TV's. In 2015 Scoring Solutions was proud to provide HD distribution services at The President's Cup in South Korea, with 7 x HD channels delivered to 230 screens spread throughout the golf course and events-areas.
Scoring Solutions offers professionally mixed AV content including; sponsorship commercials, information screens, Electronic leaderboards, plus Live and recorded TV footage.
Based upon both IPTV and Digital-RF solutions, Scoring Solutions delivers robust and reliable HD-quality distribution over existing and temporary networks. Digital systems allow delivery of high-quality pictures to outdoor LED screens for maximum resolution, quality and visual impact. 2015 has also seen the advent of fibre-optic backbones for maximum bandwidth and distribution range. High-quality HD pictures are now available over event areas measured in kilometres rather than metres, leading to the most extensive and reliable temporary-installations systems available in Asia.
EVENT MANAGEMENT/STAGING SOLUTIONS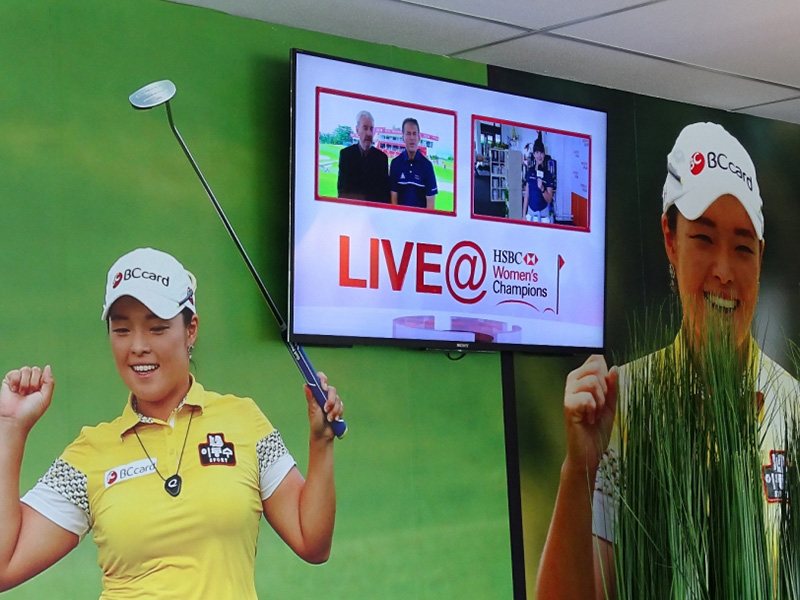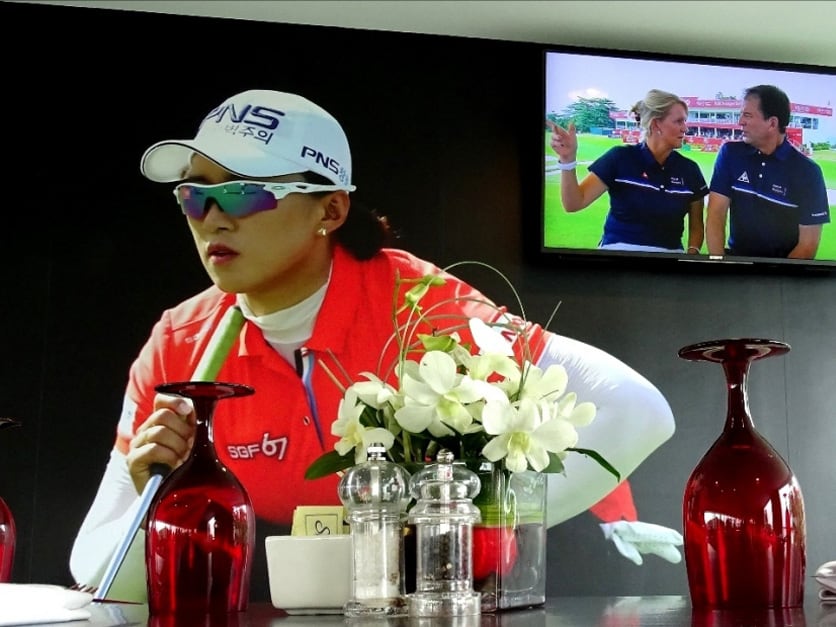 2016 saw the evolution of Scoring Solutions from a technical provider to a provider of Event-Management and Staging Solutions. With staging experience garnered from hundreds of sporting events throughout Europe and Asia, it was a logical progression to offer these services, either separately, or combined in a package with our technical solutions. Our multi-cultural teams are available to assist or lead in both the build-up and live-staging processes of sporting and entertainment events across the region.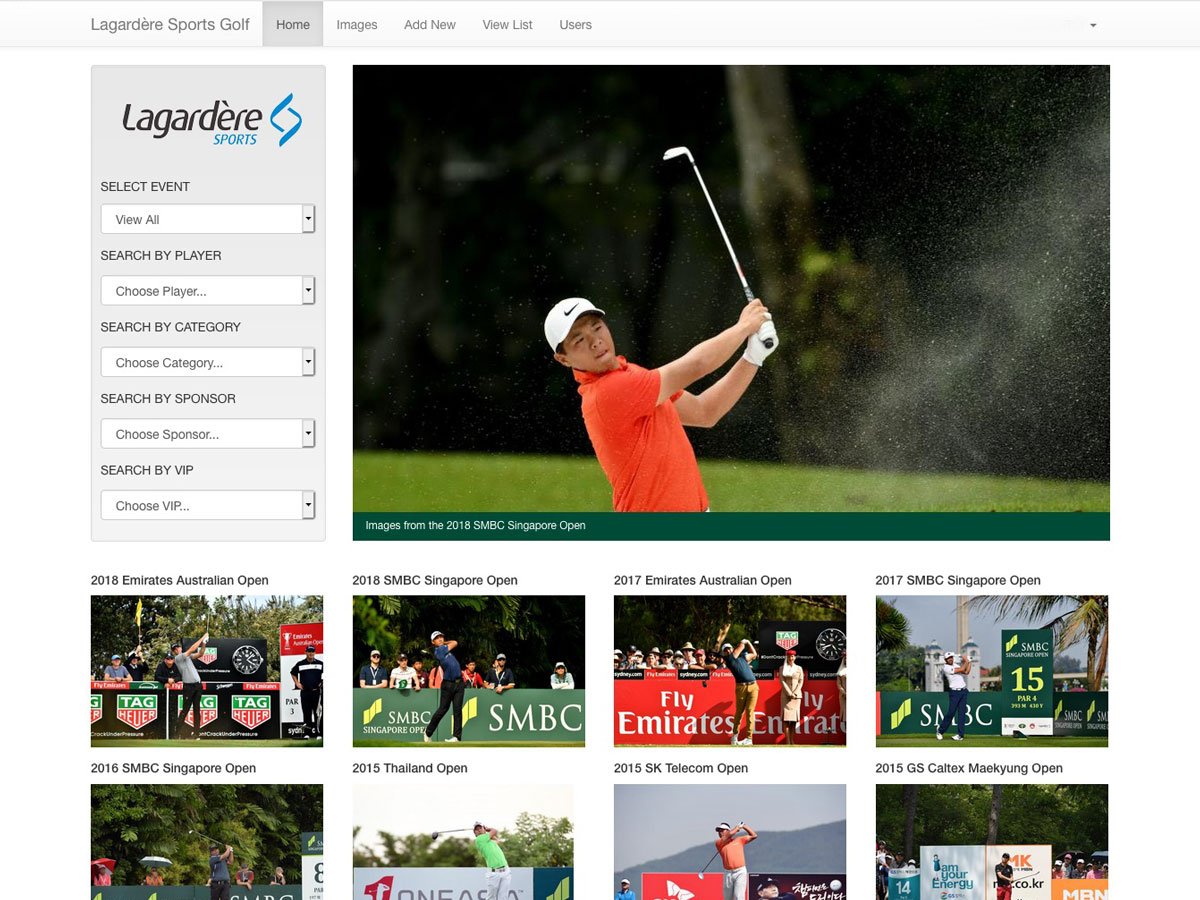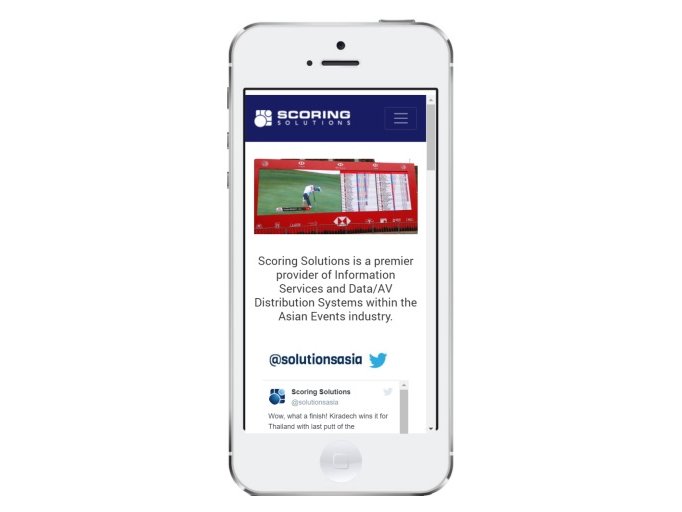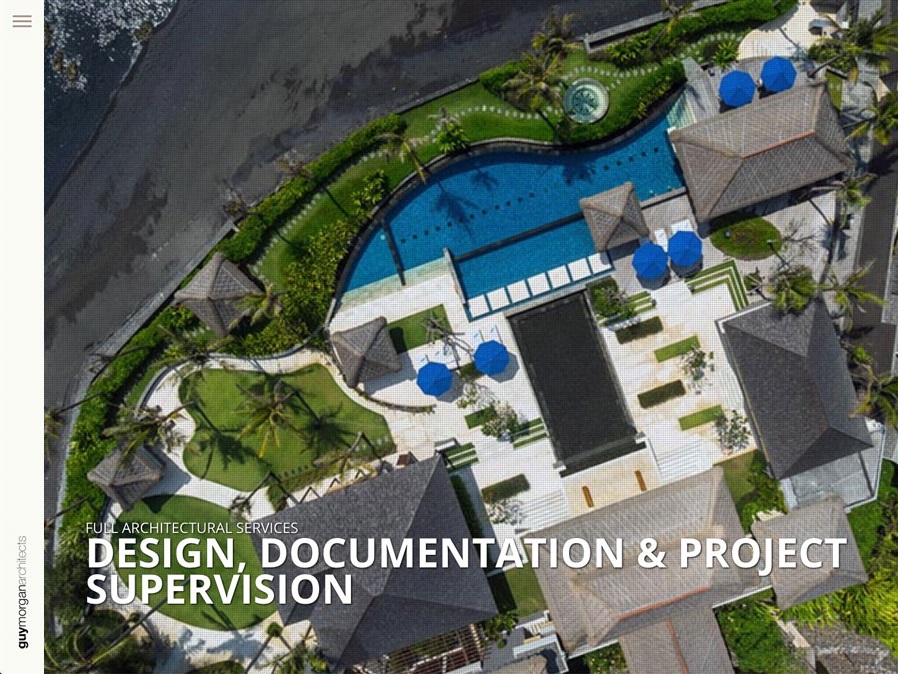 In 2018, Scoring Solutions expanded its web-tech team. Previously focused solely on live-scoring technology, Scoring Solutions have added a creative section to deliver eye-catching websites specifically tailored to any size of sporting event. We have combined our knowledge of event requirements, data presentation and web design to offer a range of cost-effective solutions with sharp, branded aesthetics that deliver over smartphone, tablet and PC resolutions. These websites make maximum use of relevant and creative content over minimum navigational web-space, for a slick and captivating browsing experience.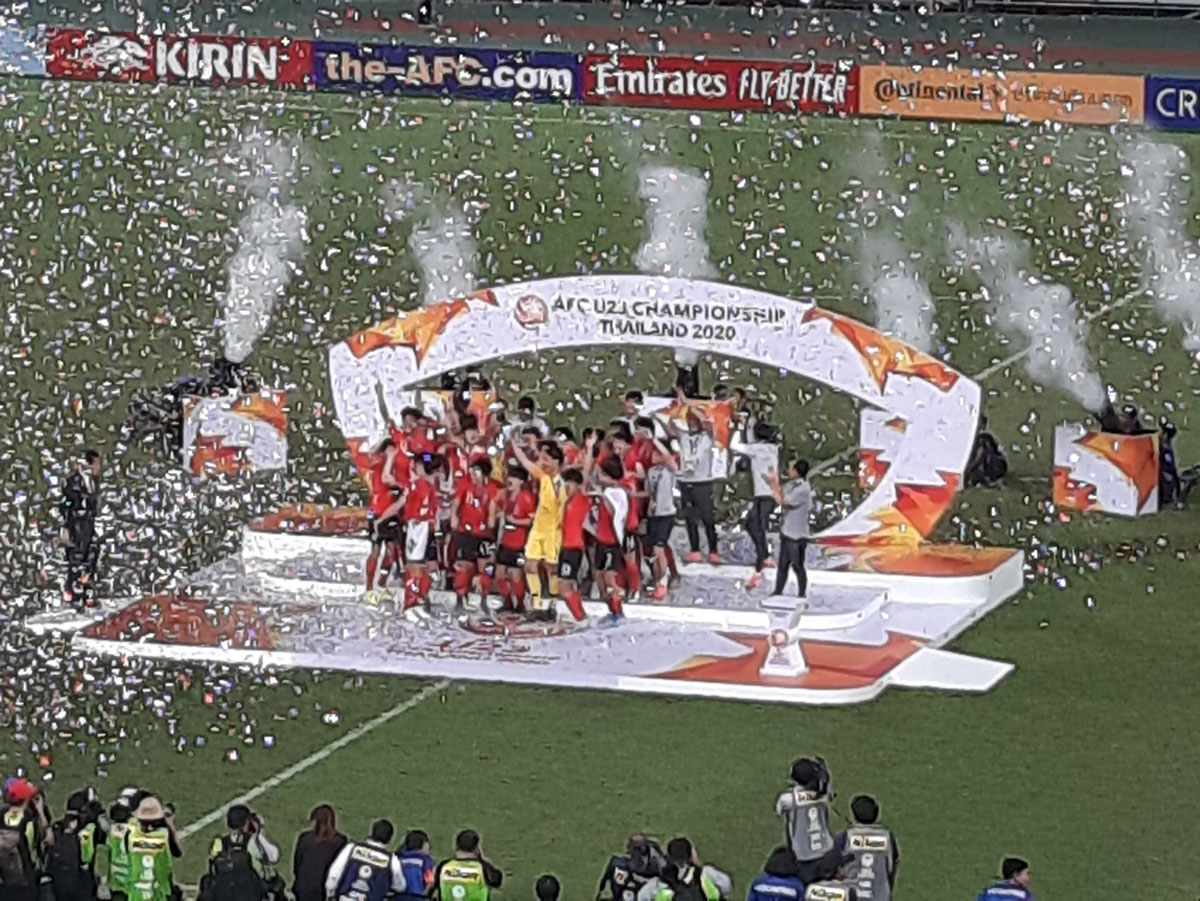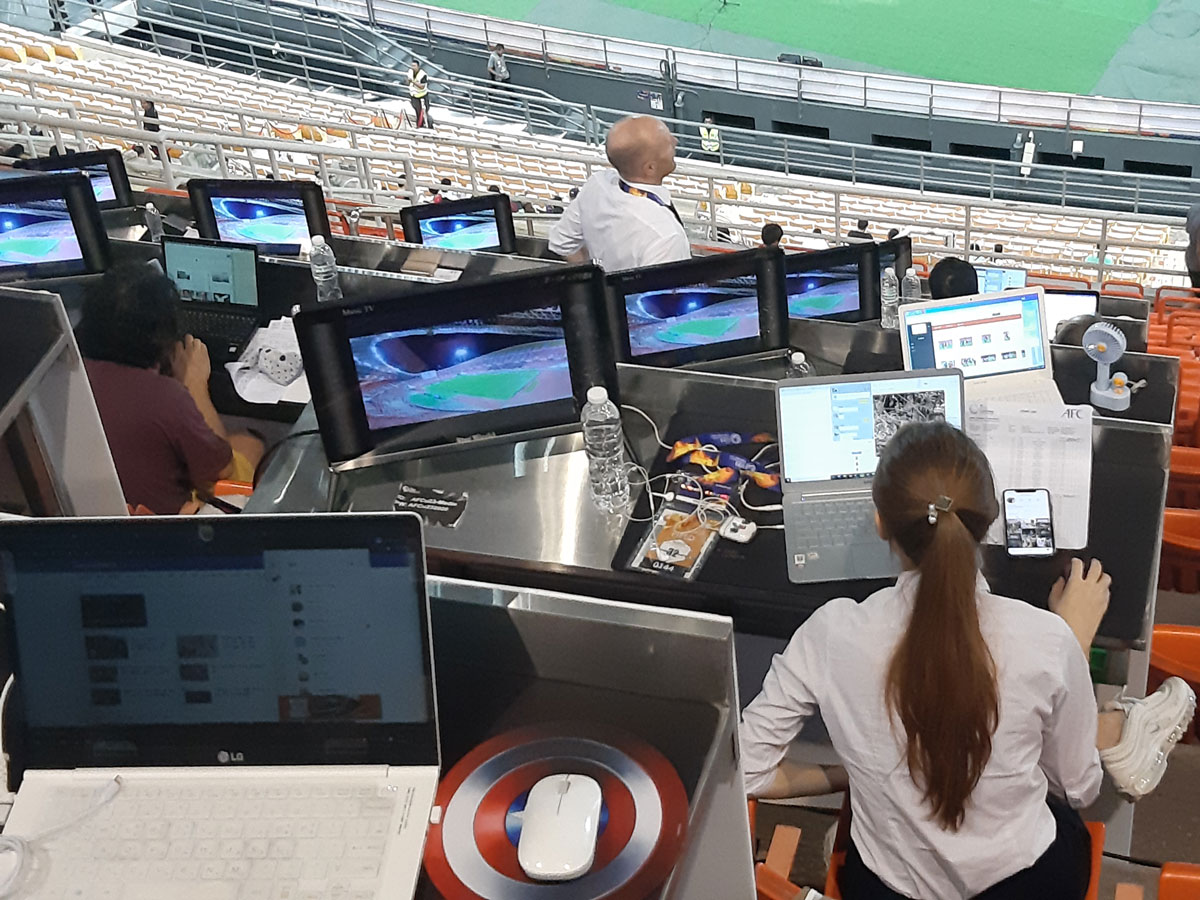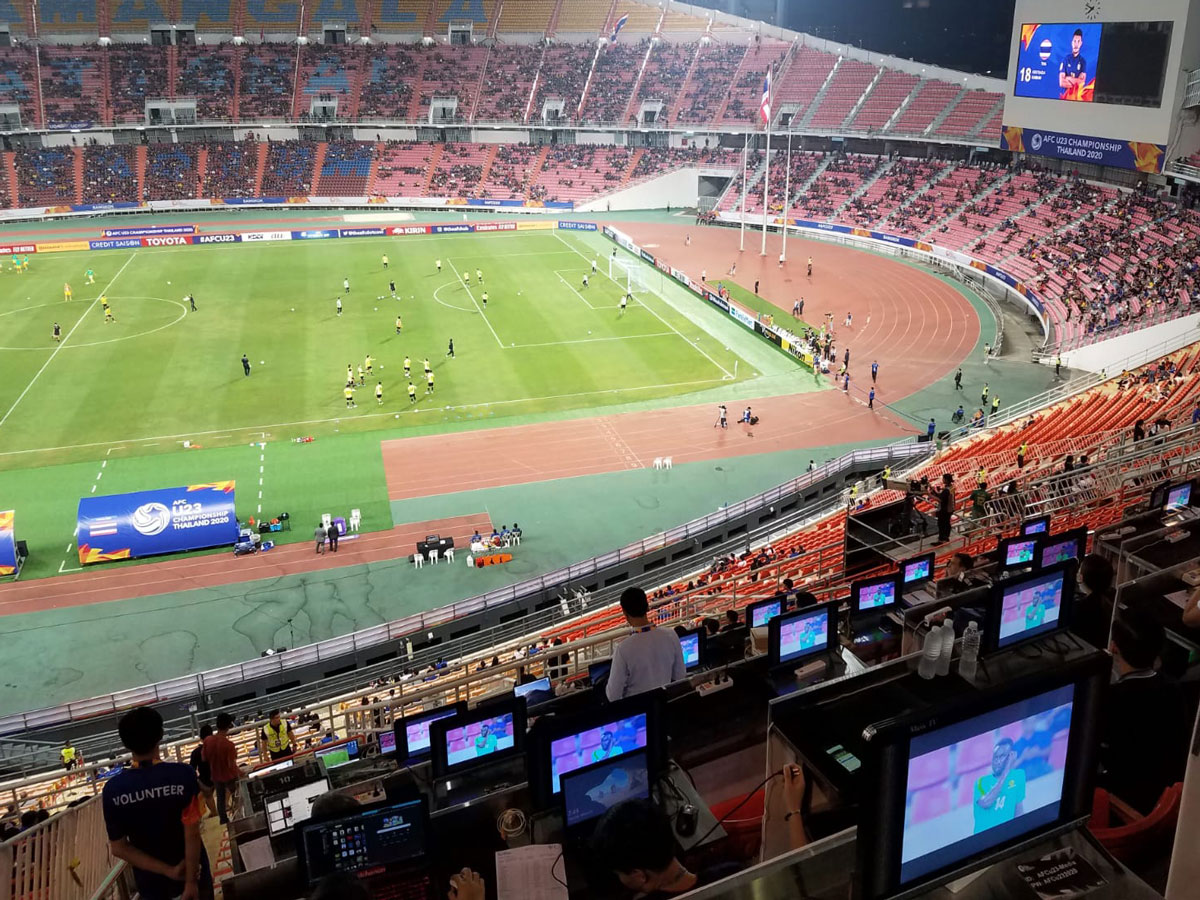 In January 2020, Scoring Solutions provided the Stadium Video-Distribution systems for The AFC U23 Championship. Covering three separate stadiums throughout the host country Thailand, live broadcast feed was delivered to Media areas, VIP rooms, team-rooms and medical facilities, as well as stadium Giant screens. With the introduction of VAR systems to Asian football for the first time, Scoring Solutions brought their experience to deliver VAR support, providing alternative feeds and switching technology required by this new development in world football.
---